Bike Experience around Montecatini Terme
A land of thermal Spas, off-road bike trails and smiles
by Dries Janssens
4 things to do while on a bike in Tuscany
Pick your trail and ride your bike! Even if it is a bike you've never ridden before. I tried a mountain bike for the first time and it was a great experience
Discover little gems of culture. Of course you cannot miss out on Florence, but the surroundings of that splendid city will offer you numerous opportunities to discover the rich culture of Tuscany
Eat, drink, smile! The people of Tuscany sure know how to prepare delicious and honest dishes in abundance. And don't worry about your Italian, after a while it just comes naturally. But still, it's always hard to say 'basta così' to all that culinary goodness.
Ask the locals. The Tuscans are very proud of their region, and rightfully so. So why not ask them for tips to upgrade your trip or a night out?
DAY 1
Highlights of the day:
The ancient city centre of Montecatini Alto
A ride in the Funicolare
A walk in the thermal gardens
I ride my bike every day, but never before had I ridden a mountain bike, let alone in Tuscany. So what do you do when asked to test ride a mountain bike trail in the beautiful surroundings of Montecatini? Respond with a resounding 'YES' of course. And to make it all even better, they throw in an extra portion of culture, delicious food tastings and beautiful natural discoveries. That sure seems like a lot to do in only two days, but the people of Italia Slow Tour and Bike Experience Tuscany are specialists, so we're not worried.
On the 12th of September we're eagerly awaiting Brussels Airlines flight SN3139. A couple of hours later, we land… at Bologna airport. Nothing strange apparently, as the winds at Firenze airport are often to capricious for planes to land. Oh well, as long as we have those winds in our backs the coming days, all will be fine. Within 10 minutes the airport staff direct us to a bus that will take us to Firenze airport. On the road, the true holiday feeling kicks in when we get to choose between a panoramic route ('Panoramica') and a superdirect one ('Direttissima'). You gotta love those Italians!
The stunning views from Montecatini Alto
We get to spend our first afternoon in Montecatini without a guide, but at bike hotel Arnolfo they are eager to give us a few tips: the city centre with its lengthy lanes (and a picture of Eddy Merckx drinking thermal water), the park with the thermal springs and of course the 'funicolare' to Montecatini Alto. This funicular offers you a nostalgic trip on Gigio and Gigia, two 19th century cable trams in dazzling red, that take you to the old city, 300 metres up the mountain. On arrival we enjoy the stunning panorama at the ancient clock tower and the Rocca (castle). We are thrown back a few centuries in the narrow and steep little streets. At the old town square we take a break for our first Italian coffee of the day.
Back in the valley we meet 'the cyclist gang' that we will be hanging out with for the next two days. We are also presented with our new mountain bikes and immediately take them for a little ride to adjust them to our tastes. Speaking of which, at the restaurant we have a first taste of the Tuscan gastronomy: bruschetta and salsiccia finocchio (fennel sausage), fresh pasta with hand chopped veal, Fiorentina steak and for dessert cantuccini with Vin Santo. Massimo of 'Bike Experience Tuscany' briefs us on the remainder of the bike trip. He will be our guide for our two day bike trip in and around his hometown. I'm so enthusiastic about all the things we are about to discover that I can hardly fall asleep that night.
DAY 2
km: 33
height metres: 538
duration: 6h (with lots of interesting & delicious stops)
Highlights of the day:
The quercia delle streghe (the witches' oaktree)
The wine of Montecarlo
The bumpy climb through the olive yards of San Gennaro
The angel statue of Leonardo Da Vinci
A leg massage at Spa
A traditional Tuscan dinner at Ristorante Arnolfo
Italian breakfast = coffee first
My first sight in the morning is that of all the Italians queueing up for their famous coffee, so I can easily make my way to a nice breakfast buffet. After the cereals with fruit and Nutella toast, it's time for the real work. The train takes us to Pescia in less than 15 minutes, our bikes all nicely fitted in a special compartment, and then it's off to the banks of the river Pescia for an off-road warming up to Marginone. After that we're headed slightly uphill to arrive at the town of Montecarlo, right in the middle of the most famous Tuscan wine region. If we'd have arrived a couple of days earlier, we could have taken part in the 50th Festa del Vino. Ah well, you can't have everthing. But we do get to taste a delicious wine and some local specialities to spruce up our morale and energy for the road to come.
Little gems and big witches
Things don't always have to be big to be beautiful. The people who built the second smallest theatre in Europe – 150 seats – know that for a fact. The Teatro dei Rassicurati is entirely built of wood and has a long and prestigious opera tradition. The great composer Giacomo Puccini himself was a big fan of this mini theatre.
After Montecarlo we take a high speed off-road downhill to the Quercia delle Streghe (the witches' oaktree), a 600 year old, monumental oak tree. The funny thing about this tree is that it grew wide rather than tall. Apparently some weighty witches sat on the branches, which caused the tree to grow low.
Where did that angel come from?
We leave the witches be and hit the (off)road again with a short downhill, followed by what will be the steepest climb of the day to San Gennaro. The road changes from asphalt, to gravel and a seriously worn out and rocky dirt trail where we need all of our technical skills to get to the top. But the views, the views, man … everywhere you look there are breathtaking, olive tree filled panoramas to saviour. A steep and final climb of 18% brings us to the Pieve of San Gennaro. This small Romanesque church hides a unique treasure: a polychrome painted angel statue by none other than Leonardo Da Vinci himself. It is still the only known statue in the world by the hand of the master (confirmed by the world's most renowned Da Vinci expert, Carlo Pedretti). The church that hosts this little gem is built in Romanesque style and is a fine example of lifelong recycling. Pieces of stone and sculpted ornaments of former churches were diligently reused to shape the interior.
After this heavenly encounter we head for a local lunch at Ristoro Il Corno. If you ever happen to be in the vicinity, make sure to try their pecorino and honey.
Is that fairytale road MTB proof?
Around the corner we can already see our next stop through the olive groves: Collodi, the birthplace of Carlo Lorenzini's mother. Now that name might not ring a bell, but if I called him Carlo Collodi and told you that he is the spiritual father of Pinocchio, you know why he has an entire park named after him and his wooden puppet. But there's another garden that draws our attention, that of Villa Garzoni. It is a real 'follia' packed with fountains, palm trees, flowers, monumental stairs, statues and a waterfall. In short, a garden made to brag about when amongst your rich friends.
We leave Collodi in style following part of the Via della Fiaba (the fairytale road). That's a wonderful and wild walking trail, but since we're on mountain bikes we might as well give it a try on two wheels. And it's just gorgeous plus a nice challenge to stay on track of those mountain flanks. It's a pity we cannot follow this fairytale track till the end (but if you want to, you can cycle right to Pescia). Oh well, we don't really have the time to dwell here because the disc brakes need some thorough testing on that final downhill. And before we know it, a shower washes away the dust of the ride, but not the memories, they're here to stay. A professional leg massage in the Redi Spa, assures me that I will be fit as a fiddle tomorrow for another day of cycling in Tuscany.
The evening has one final surprise for us when Graziano, the owner of Hotel Arnolfo, invites us for a traditional Tuscan dinner or 'cena toscana'. What follows is nothing less than a feast. Each course is even more delicious than the previous one. Combined with the proud and experienced commentary of Graziano, we feel that this will be an evening not easily forgotten. We can only hope that we won't find too many sloping roads tomorrow with all these extra kilo's we've put on. But hey, no worries, because tomorrow we leave the mountains for what they are and head for the biggest inland marshlands of Italy. We'll be ready, armed with mosquito repellent.
Day 3
km: 38
height metres: 186
duration: 6h (with lots of educational & relaxing stops)
Highlights of the day:
A boat trip through the marshlands in 'barchina'
Birdwatching with a powerful telescope
The natural cave of Grotta Giusti and Spa of Monsumanno
The architectural beauties of Tettuccio Spa
The rain suddenly stops pouring as we prepare to leave for the marshlands of Padule di Fucecchio. That is 18 square kilometers of which 15% is protected nature reserve. The rest of the area is open for hunters. So if I were a duck I'd know where to hide! You can be for it or against it, the story is not entirely black and white. The hunters have agreed to a deal to keep the Padule free of reeds and rampant herbs. A very necessary job that used to be done by farmers, who have now left the area.
A short trip in a 'barchina', the gondola of the swamps, takes us straight into the overwhelming calmness of the nature reserve. In wintertime the water levels are much higher so you can reach the middle of the Padule and observe over a 100 bird species that live there. Luckily we can catch a glimpse of nature's beauty when an official guide (only they are allowed to take people into the Padule di Fucecchio) leads the way to the bird observatory of the restricted area. We're lucky, because right in front of us – and the guide's telescope lens – a white spoonbill (a pretty bird with a funny beak) starts to forage.
The eighth world wonder
Leaving the immense peace and quiet and all the wonders of this natural reserve behind us, we head for the Monsummano Spa. This spa is built around the natural cave of Grotta Giusti which was discovered in the early 1800. Since then the place is famous for its medicinal and thermal treatments. You can think of the grotto as a natural steam bath reaching a humidity of nearly 100% and an agreeable 36°C all year long. The air you breathe is packed with healthy minerals. But the most impressive part is nature's creativity revealing itself to you through endless gigantic cauliflower shaped stalactites and stalagmites. To reach the Grotta Giusti you need to go through 3 stages: Paradisio, Purgatorio and Inferno. Contrary to what the name suggests, you can totally relax in Inferno and forget about the outside world in total silence. Lying here I completely understand why Giuseppe Verdi called this the eighth wonder of the world. A dive in the outdoor swimming pool (750 m²) with a constant temperature between 31°-34°C completes an uber-relaxing experience.
Pour me a glass of healing water
With our muscles completely relaxed we ride back to Montecatini for our final visit of the day: Terme Tettuccio. This is the place that offers water therapy (on doctor's orders!). If Eddy Merckx (remember the photo alongside the Viale Verdi) could  win 5 Giro's after trying it, I sure want to give it a try as well.
The water of Tettuccio is actually 4 waters from 4 different sources that are all led to the water taps of the Spa, each water with its specific purifying effect on the body. Kidneys, liver, intestines … everything is thoroughly cleansed in Tettuccio. That is also why there's a separate building with over a 100 toilets. In that way nobody has to run too far when nature calls. Our guide even told us that in heyday there were over 1000 toilets at the disposal of the guests. The highlight of the day is without any doubt the overwhelming architecture and the adjacent park. You can still feel the grandeur of the old days. The buildings alone provide a healing effect and the setting of the sun bathes the whole site in a surreal atmosphere. What a stunning place to finish the day.
Who's afraid of the evil eye?
Just to tease you, I want to keep the location of our last supper a secret. After all we wouldn't want a tourist stampede on the restaurant. But for those eager to find out where we had dinner, here's one free hint: The 'evil eye' did not succeed in stopping a delicious meal from being served at the top of the hill.
These 3 days of off-road cycling, discovering cultural and natural beauties, meeting sympathetic people and tasting culinary refinement were truly a blast. If you ever find yourself wondering where to take your bicycle trip to the next level, I wouldn't hesitate choosing to ride with 'Bike Experience Tuscany'. Marvelous photo's, everlasting memories and envious friends guaranteed!
Dries Janssens
Italia Slow Tour Ambassador from Belgium
---
Thanks to


Cycling equipment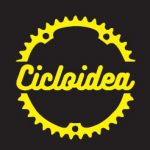 Flight