Bicycle Trip Tuscany: Montecatini Terme
Extraordinary experience: sport, nature, culture, typical food, relax
by Nele Steukers
Day 1
Montecatini, park with thermal springs
Montecatini, Funicolare
Montecatini Alto
06.40h: Sneaking out to catch the train to the airport. We've been looking forward to this trip for a long time, so finally we're going to make a bike trip in Tuscany, Montecatini. We're flying to Florence with Brussels Airlines, but because of the wind we are redirected to Bologna. A bus is waiting there to bring us to Florence where a taxi will take us to Montecatini. We're don't have an afternoon schedule so we decide to wander around in the centre of Montecatini. We spot the most famous bakery: Pasticceria Giovannini, stroll through the park with thermal springs, and we take the Funicolare to Montecatini Alto. The ancient city centre offers a splendid view of the surroundings, a nice clock tower, a church and a theatre.
In the evening we meet the other cyclists and the rest of the team: Silvia, Gianfranco, guide Antonio, cycling guides Massimo and Graziano of Bike Experience in Tuscany and cyclists Kim and Ulrike (Scotland), Bastian and Nathalie (Germany). A quick test of the bicycles and a few small adjustments later we go out for dinner: bruschetta and salsiccia finocchio (fennel sausage), fresh pasta with hand-cut minced meat, Fiorentina steak with potatoes and cantuccini and Vin Santo for dessert.
More: Funicolare di Montecatini, La Mandragola Restaurant, Bike Hotels Montecatini
Day 2
Montecarlo, Teatro Dei Rassicurati
Capannori, Quercia delle Streghe
San Gennaro, church and archangel Gabriël
Collodi, Villa Garzoni
Pascia, Collodi, Via della Fiaba
We get up early to catch the train to Pescia. Thanks to the separated compartment for bicycles everything goes smoothly. For warming-up we follow a dirt road next to the river Pescia. Meanwhile we admire the hills and mountains that surround us. Down here in the valley we can already see what this region has to offer: olives, pomegranates, apples, tomatoes… We can't wait to set off! I am a bit anxious, I love to cycle, and I cycle a lot, but we have no mountain bike experience. The first gradient is to Montecarlo where we visit the second smallest theater in Europe (Puccini was here!) and get to taste the local wine and salume. Montecarlo is famous for its wine and the 50th wine festival is just behind us. No wonder it's so quiet here…
After Montecarlo we continue to San Martino in Colle. A dirt road takes us to the Quercia delle Streghe, an astonishing oak tree, 600 years of age. The legend says the branches are that low because of the witches (streghe) that sat on it. Must have been some heavy witches! Up here in the hills the atmosphere is different than in the valley: the scent of resin, warm but less muggy, dryer air. The trail is challenging, but still achievable for everyone. We continue to Lappato, following a dirt track alongside bushes, olive trees and vineyards. We take a stop at a small vineyard. Graziano tells u why this is a typical Tuscan vineyard: cypresses at the edges, shrub nearby. In the meantime Massimo has tasted the grapes and he says they are very sweet. Now I can't wait to taste the wine!
We follow the road to San Gennaro, on top of the hill, already close to the Apennines. Let's do some climbing! The first part, after the entrance gate of the town, is already pretty steep, but I'm still fine. A few children call out to us: "è troppo difficile!!" (i.e. "It's too difficult"). A bit further on, the road gets even steeper and I have to get off my bike, darn! A few deep breaths and I manage to launch myself again from a small street. Finally reaching the top ON the bicycle was very satisfying, especially when they told me the last part was more than 18%! The Pieve di San Gennaro is a church that was built at the same place as an older one and many parts of it are recycled. Romanesque churches always have something dark and intimate because of the way the light enters through the narrow windows. Gothic and Baroque churches can make your jaw drop, but a Romanesque church instantly makes me become silent. To our surprise the guide tells us that the statue of archangel Gabriel is by the hand of Leonardo Da Vinci.
We leave San Gennaro and its unique art treasure to follow a dirt trail to the valley, straight to Collodi. In this village Carlo Lorenzini spent a good part of his youth. He is most famous for the tale of Pinocchio which he wrote under the pseudonym of Carlo Collodi. The town has a Pinocchio park but we choose to visit the historical gardens of Villa Garzoni and the butterfly garden which was added in a later stage. De most impressive butterfly is a gigantic moth (bigger than an adults' head). We have all the time in the world to admire it because it's asleep. After Collodi we are heading back for the hills. Between olive groves, crossing a little river (being an experienced mountain biker, Bastian just jumps from one rock to another). Then the trail starts to climb again and changes to a groovy dirt track with mainly rocks. This is the real deal, and a tough one too. I have to stop a few times, but getting started again seems even more difficult. Eventually everyone reaches the top safe and sound, also thanks to the encouragements of Graziano and Massimo.
We continue on the Via della Fiaba, the fairy tale road. A narrow walking track that is partly overgrown with bushes. It's also just perfect as a MTB trail, even if I had to step off the bike at a few occasions despite the mighty disk brakes on the Merida Big 7. The reward at the end of the day is a fine and swift downhill right back to the train station. Back in Montecatini we're invited to the Terme Redi Spa to enjoy a professional massage. I'm confident that tomorrow I will get om my bike again as fit as a fiddle. Dinner is served in Arnolfo Restaurant. It's a true pleasure to see how inspired hotel owner Graziano shares his stories about his own produce of olive oils and vegetables. We are treated to a plethora of typical Tuscan specialties: Prosciutto Bazzone, Farinata di cavolo nero, carré in bellavista, patate fiammifero and homemade zuccotto for dessert. It's hard to find the right words to describe how delicious everything is.
Route: 34 km, 410 height metres
More: Pescia on Tripadvisor, The theatre of Montecarlo, Montecarlo's wine Festival, San Gennaro, Villa Garzoni Park, Via della Fiaba bike trail, Via della Fiaba on Discover Pistoia, Redi SPA in Montecatini.
Day 3
Ponte Buggianese, ciclodromo
Padule di Fucecchio
Malocchio
Today we stay in the valley. We take a short stop to try out the newly constructed cycle track or Ciclodromo. It's as smooth as a baby's bottom and we all have a go for a few rounds at max speed and maximum fun! Next on the schedule is a visit to the biggest inland marshland of Italy: The Padule di Fucecchio. It used to be an important production centre for weaving reeds (used in chairs, baskets…) and tobacco. Nowadays the area is deserted and peacefully quiet. There are 2 large chunks of nature reserve, in the rest of the Padule hunters are allowed to hunt.
The marshlands are an important resting spot for migratory birds. The weather is a bit misty which creates the perfect atmosphere for visiting a marshland. In the bird observatory we are lucky to spot a spoonfill, a heron and several species of duck. On our way back we hear the call of a Lodolaio family (hobby falcon). Because of the extremely dry and hot summer, the water level is pretty low, but fortunately we're able to take a short trip into the swamps in a Barchino, a small boat that is typical for the aria. No oars are used, just a long pointy cane to push the Barchino forward at a slow but steady pace.
We leave the Padule and head for the Grotta Giusti, a thermal cave with a Spa built around it. We attend one relaxing session. That means going from Paradiso to Purgatorio and finally the warmest part of the grotto: Inferno. The temperature reaches a cosy 36°C and nearly 100% humidity. The cave is a beautiful explosion of natural colors and sculptures. The most impressive one resembles a giant cauliflower! After a shower with water coming from an underground lake and a swim in the open air swimming pool of the spa, we are completely revived. We cycle back to the hotel, or should I say 'float' back?
The final stop of the day is the Terme Tettuccio spa. Here they don't bathe in the thermal waters, no sir, they drink it. The water is drawn from 4 different sources and each of them has specific healing powers. So if Eddy Merckx got better drinking Tettuccio water, than I want to try it as well! But the architecture is without any doubt the most impressive feature of this place. The discovery of these thermal springs goes way back but the current buildings where built in 1928. Just walking around in the galleries, admiring frescos and drinking from fountains brings mental relief.
That evening Massimo takes us into the hills to Malocchio to one of his favourite restaurants, Trattoria da Valentino. Simple and honest food, but oh so delicious! The tables are filled with charcoal roasted pork, homemade bread and pasta, crostini with ragù, fried pizza dough and zucchini flowers… there's no end to it. I'm a bit tired, but in a good way. This has been an extraordinary experience.
Route: 38 km, 120 height metres
More: Padule di Fucecchio, Grotta Giusti
Nele Steukers
Italia Slow Tour Ambassador from Belgium
---
Thanks to


Cycling equipment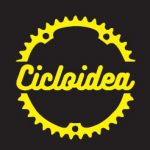 Flight