Italia Slow Tour at RomArchè
Save the date: May 29th at Rome, Diocletian Bath
The VII edition of RomArchè -Archeological publishing industry's hall – a prestigious cultural event that promotes the specialized publishing industry and sustains the scientific and cultural dialogue in the archeologial context – has devoted the Sunday morning of May 29th to the presentation of 4 Italia Slow Tour's documentaries produced and released in partnership with the Italian Ministry of Cultural Heritage and Tourism (MiBACT): "Ferrara: The national archaeological Museum", "Cervetery and Pyrgi", "The Ancient city of Velia", "Comacchio and Voghiera: acient Po Delta".
The investigation's object are tre specific geographical areas apparently lacking of a connection: Delta of Po, Southern coastal Etruria and Cilento. The historical event that links this territories is the ancient naval battle of Alalia – dated between 540 and 535 b.C. – and reported by the Greek historian Erodoto as the episode which deeply changed the course of the Mediterrano's history. Therefore the documentaries not only carry out the important role of retracing the salient passages and the places of a crucial historical moment, but give also the opportunity to explore some amazing and less known locations in the current archeological and museal scenario!
Save the date! May 29th in Rome in a suggestive scenario like the Diocleziano's Thermal Baths where Italia Slow Tour leads us into another precious travel experience.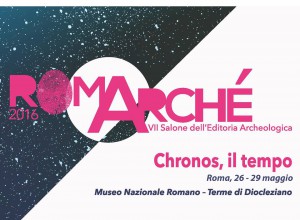 More on RomArchè official website
Cover pic courtesy of Flickr User Anthony Majanlahti