The Jewish cemetery of Ancona
One of the biggest of Europe in a unique enviroment
by Nadia Stacchiotti
Ancona houses one of the oldest Jewish communities of Italy. At the beggining of 900′ counted more or less 1.800 members, today scarcely 400. A very important legacy of this community is the old cemetery, perhaps less known, but still a very valuable evidence set in one of the most beautiful places of the city: the Cardeto park.
The Jewish cemetery was in function from 400′ to 1860 and is extended in a very wide area: about 15.000 Km. Inside the cemetery were discovered more than 1000 graves. Those most ancient are dated back to the XVI century while those most recent to the 1860.
Today in the park there are only one hundred, with all the epitaphs oriented to East, as the tradition wants. Unlike other cemeteries where the available space is really scarce, this one, that is one of the biggest of Europe, is widely extended and orientated to the sea.
The proximity to the sea is so much impressive that in the course of the time many graves have fallen into the water due to the herosion of the cliff in which the cemetery is situated. Another cemetery's characteristic is the field with a vegetation that spontaneously grows here for centuries. Something very nice to see in Spring!
The better way to visit it is by foot in the Cardeto's green park flanked by the blue of the sea. A walk that will give you a deep feeling of peace, for sure!
Nadia Stacchiotti, Racconti di Marche blog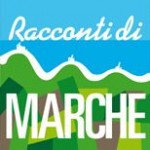 Visit Ancona: helpful hints
Arrivals
The nearest airport to Ancona is the Bologna airport. First you reach Bologna Central Station from the airport by bus (rides every 15 minutes, it takes 30 minutes and costs 6€). Then you can travel to Ancona by Train: Trenitalia Company offers lots of options for different prices and duration.
Transports
You can easily visit Ancona on foot or using public transports. Bus ticket costs 1,25€, for more information and different options visit the ATMA website.
What to do
Ancona is the capital city of Le Marche region in the north of Italy.
It is usally a passing-by-place, here you catch all the ferries connecting the two side of the Adriatic Sea (Italy to Croatia, Albania, Greece, etc.). But it worthes also a visit, take a walk on its beautiful beaches and discover the city centre: the Dome, the fountain of Calamo and the Jewish cemetery. Here you can find some ideas for a tour in Ancona by Italia Slow Tour ambassador Chiara.
Nearby, consider a tour to the impressive Frasassi Caves.